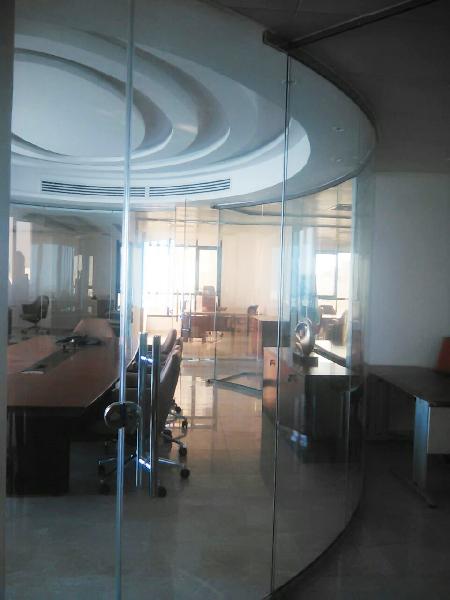 Today, people all around the world want their residential and commercial area to look outstanding and top class. We do not want to leave any room undone or with a poor appearance. All our rooms whether in a commercial or residential area needs decorative attention and should look attractive to create a good impression on your guests. One of the bigger eyesore things is the glass screen that is framed.

The framed glass screen might not give you the look that you want to get into your house. Even in bathrooms, a shower curtain looks mouldy and nasty. Now you have to replace and remove that curtain again and again. This is why the frameless curved glass screens should be installed in the bathrooms or any other room. You can also use it to separate cabins in your office as well. It looks amazing and outstanding. Also along with the looks, you will get amazing benefits from these curved glass screens.

These Are Easy To Clean

One of the main benefits of using curved glass screens is that it is very easy and clean than the other glass screens that were available in the market before. There are no frames which are generally made with aluminium on the sides. These frames usually develop stains and marks which are hard to remove.

The frameless glass screens are clear and it allows you to have more light in your room and also it looks quite trendier than the other framed glass screens. The other products and furniture will also be accentuated if you choose to have a frameless glass screen.

These Glass Screens Looks Attractive

If you already have a glass screen in your bathroom or other parts of the house or office, you would probably notice how odd and old fashion it looks. The metal framing is not at all clear and will not look up to the mark. With time the old frames also look textured or frosted and the visibility limits.

If you choose a frameless screen you won't be facing these issues or problems at all. The glass will be clear and will allow more light inside your room. This looks much better and also brightens up space.

Hygienically Better For Your Family

Choosing the best quality glass screens from reliable frameless curved glass screen importers is one of the best choices. The frames in the old screens are the breeding ground for the germs. One has to clean it frequently and still get sick due to the germs in these frames. And if the screens are made with any other material other than glass the germ might spread to the material as well. Sooner or later the surface will be a harbour for bacteria or germs. If you choose frameless glass screen you do not have to worry about anything. Glass is not that material on which mildew or mould and odour. This is one of the best and most hygiene option.

These Are Durable

Frameless curved glass screens are durable and strong without the frames. You have to do little or no maintenance and need not worry much about these glass screens.

These were some of the benefits of choosing frameless glass screens.