Advantages Of Installing The Beautiful Wooden Pergola In Your Backyard
Posted by Admin on January, 08, 2022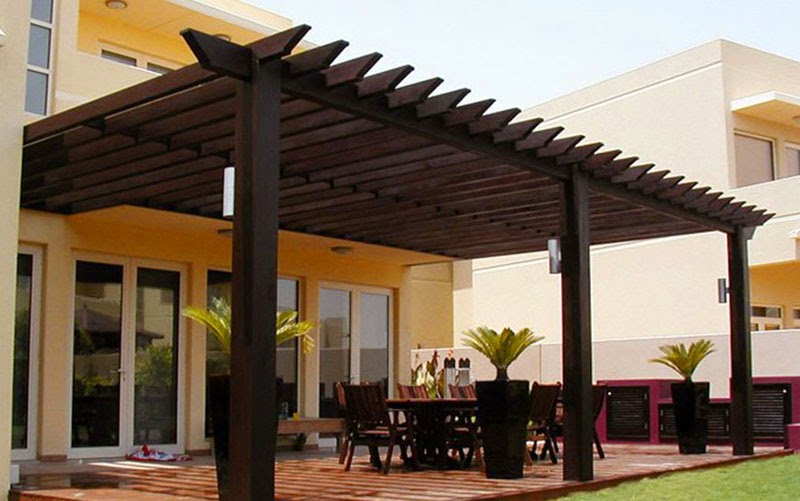 Pergola is made from a variety of materials such as vinyl, wood, metal, etc and is ideal for improving your outdoor space. Nowadays wooden pergolas are hot in trend and are very easy to install. These add visual attractions, additional space as well as enhance your outdoor living. Wooden pergolas are very available in various home improvement stores and online stores at affordable prices. Several wooden pergola suppliers offer their customers with an array of unique designs at budget-friendly prices. Here listed below are a few benefits of installing a wooden pergola in your dream house.

Additional Living Space
Not only wooden pergolas are visually appealing to your eyes but these are functional too. They add additional living space that extends beyond the four walls of your house. These are the perfect place to enjoy a beautiful summer afternoon or lay in the evening with a hot cup of tea with friends and family. You can also add a cover for shade or protection and make it a more usable space for yourself and your family.

Provides Privacy
Privacy is essential for enjoying a nice outdoor space and the wooden pergola provides with just that. With the wooden pergola, you have a choice of picking a design that best suits your needs. You can build and design a wooden pergola that provides you with the privacy and function that you need and desire.

Design Element
These beautiful structures provide for the design element and help to improve your outdoor space. You can add draping, fragrant vines, flowers, etc to make it a romantic setting or soft flowing look. This is the perfect way to make the outdoor look more appealing.

Customizable
This is the best feature of the wooden pergola that you can custom-built it as you desire. You can decide the amount of sun or shade that you want in your backyard. By focusing on your individual need according to the different seasons that your place experiences you can take the full advantage of wooden pergola.

Free Standing
Wooden pergolas are free-standing structures therefore you do not need additional structure to install this beautiful structure. These make your backyard appear greater than it is actually and make for a stunning visual appealing for people visiting your house. You can simply add different outdoor furniture to enjoy quality time with your friends and family.

Wooden pergolas make for ideal outdoor party space too. You can creatively decorate it to add more charm to your house. You can additionally store a different variety of potted plants to add greenery to your outdoor space. Wooden pergolas are perfect for leisure time and enjoying the outdoor landscape with friends or family. You can browse online to look at the different designs of the wooden pergola to choose the structure that best suits your needs. Many wooden pergola suppliers also offer installation services to their customers at budget-friendly rates. You can also compare the price of wooden pergolas on different websites to get the best deals and discounts.
This entry was posted on January, 08, 2022 at 14 : 11 pm and is filed under Wooden Pergola. You can follow any responses to this entry through the RSS 2.0 feed. You can leave a response from your own site.