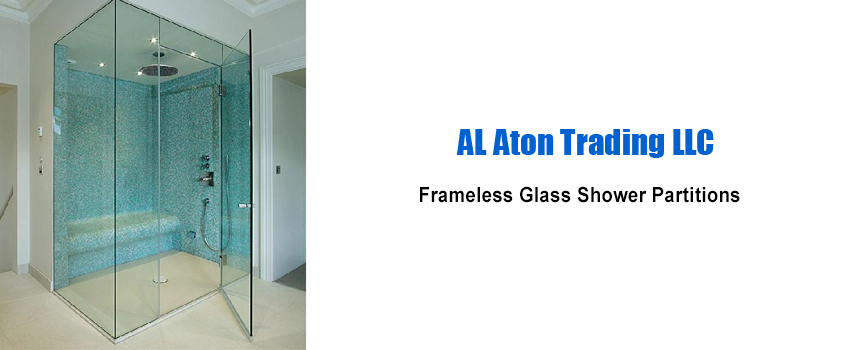 Your bathroom is your private space where you wash off the stresses of the day and unwind. Because of this, the style of your bathroom is just as crucial as its pure functionality of it. If you are planning on revamping your bathroom, the choice of shower enclosure you choose will play a very significant role. The shower area acts as a focal point of your bathroom and can impact the style of the space as a whole. There are various amazing options available for bathroom partitions, such as shower curtains or a screen, and the timeless style of a glass shower partition.
A frameless glass shower partition is the most popular choice for both compacts as well as spacious bathrooms as it offers unimpeded views and long sightlines in the bathroom. One can go for a hinged door, sliding door, or a bi-fold door for the frameless shower partition to make the area look more inviting. These can be easily fabricated and customized as per the exact measurements of the bathroom. After all, modern bathroom fittings are the current need of modern houses.
No more water seepage: No one likes the feeling of stepping into a bathroom only to find the floors wet. Without an enclosure, there is almost no way to evade the entire bathroom from getting wet every time someone uses the shower. By installing a frameless glass shower enclosure, you can ensure that the water stays within a single spot that can be quickly wiped and dried. There is no chance of water coming out of the shower area as these enclosures have watertight bases. This can save you the hassle of wiping the floors of your bathroom after every shower.
Low maintenance: A frameless glass shower partition not just adds a touch of glamour to your bathroom, it also requires little to no upkeep during our busy lifestyles. Once you install it, you can savor the opulence it adds without giving any thought to its maintenance. Since the glass used is tempered, they have high resistance to scratches and cracks. You can even add a protective coating on the glass shower enclosures during installation which will aid in avoiding the stains of soap and water. They are well-constructed and thus do not require frequent repairs. All you have to do is spray your regular cleaning solution on it and wipe it off with a clean wiper or towel to maintain the look of your glass partition as shiny as new.
Impressive Safety: The waterproof feature of the frameless glass shower partition ensures safety which is not available with leaky shower curtains. Accidental slips and falls due to wet floors are very common, especially among kids and elderly people. By keeping your bathroom completely dry, a glass partition can reduce the chances of these mishaps. The glass used in the shower area is also tempered to make them more strong that preventing them from shattering into sharp pieces and causing any serious injury.
Extremely Durable: It is a common myth that glass is very fragile and prone to breakage but this specially curated tempered and heat-soaked modern glass used for shower partitions has extraordinary strength which gives it high durability. This type of glass door is a perfect choice for your shower area.
Environmental friendly: A glass shower partition is a popular choice among environmentally-conscious architects, interior designers, and commoners. Glass is a 100% recyclable, sustainable material and is made from non-toxic material that leaves no carbon in the atmosphere.
Final Words
These convincing reasons prove why nothing can beat the frameless glass shower partition in the bathroom. Therefore, if you are bored of your old bathroom and wish to give it a new look then installing frameless glass shower partitions would be an exciting way to give your bathroom a brand new look without remodeling the whole bathroom. This simple fixture is available in a range of styles and pleasing designs to add an aesthetic appeal. Contact a reliable supplier, check the exclusive collection of these stylish partitions and get a free quote.